Drainclear 24/7 are specialists Blocked drain and drain clearance company based in Central Scotland. Providing drain clearance and blocked drains assistance. If you have experienced a blocked toilet or blocked drain, you'll already be familiar with the many health risks associated with such issues caused by blocked drains.
Blocked Drains
Left unattended, blocked drains can cause stagnant water to flood your home or business and this frequently results in damage to property and belongings. The consequences, at their very worst, can prove to be life-threatening, particularly if there are vulnerable people in the home.
Emergency Blocked Drain Clearance
Drainclear 24/7 are on call so that any emergency blocked toilet or blocked drains can be quickly and efficiently resolved.
All company vans are fully equipped with high pressure water jetters, housed in the rear of the vehicle; they also carry rods and mechanical cleaners.
The most effective way to clear blocked drains in Edinburgh is high pressure water jetting. Strong jets of water remove the deposits from the pipe wall. The deposits are flushed out of the pipe and the drain is returned to a free-flowing condition.
Drainclear 24/7 use specialised systems and high-pressure water jetting equipment to clear blocked drains throughout Edinburgh without causing structural damage to the drainage systems.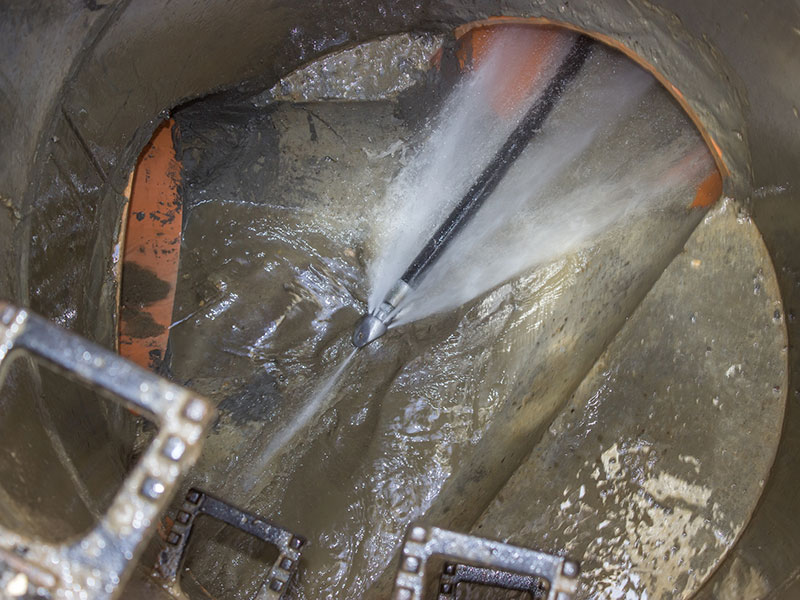 Drain Cleaning
Most of Drainclear 24/7s customers do not give a thought to their blocked drains or drainage. At some point all drains need to be cleaned. Over a period of time deposits such as fat, grease, silt and scale build up on the pipe wall, reducing the hydraulic efficiency of the drain.
Routine maintenance can be arranged to ensure that systems are clean and in full working order to prevent any unwanted surprises.
It doesn't end there. Using a hand- held lance we can remove graffiti / clean floors / monoblock / driveways and clean the inside of tanks. The versatility of high-pressure water jetting is endless.
Quick Response Time
The company always provide a responsive service and aim to be with you quickly so that life's little dramas never have the chance to turn into a crisis. Members of the Water Jetting Association.
Drain Clear 24/7 is a customer-focused company specialising in blocked drains Edinburgh, blocked drains Fife, blocked drains Stirling & blocked drains Falkirk, at competitive prices.