Drain Clear 24/7 are members of the Water Jetting Association. The company, have a bases in Falkirk, Fife and Edinburgh, Drainclear 24/7 can undertake all blocked drains & drain cleaning work using advanced drain cleaning equipment. Edinburgh's trusted drain cleaning company, working on blocked drains, who operate from well-equipped vans, are part of a fully insured company with more than 20 years of industry experience.
Drain Unblocking
Water jetting as a drain cleaning method gives property owners a distinctive set of benefits that some other companies in the Edinburgh area are unable to provide.
High pressure water jetting removes blockages and grime during drain cleaning operations much faster than any other method including rod systems. Our equipment also prevents the need to excavate drainage sections to remove the cause of a blockage. The system is less labour intensive and there is less mess to worry about.
No matter how many sections we need to work on, we'll leave you with free-flowing drains faster with our jet washing system. Two to three manholes take less than two hours to clear.
Because our water jetting services are delivered at high pressure, property owners in Edinburgh nearly always experience better results. While excavation will obviously allow access to perform a thorough standard of workmanship, high pressure water jetting delivers the same results in a fraction of the time with a fraction of the mess.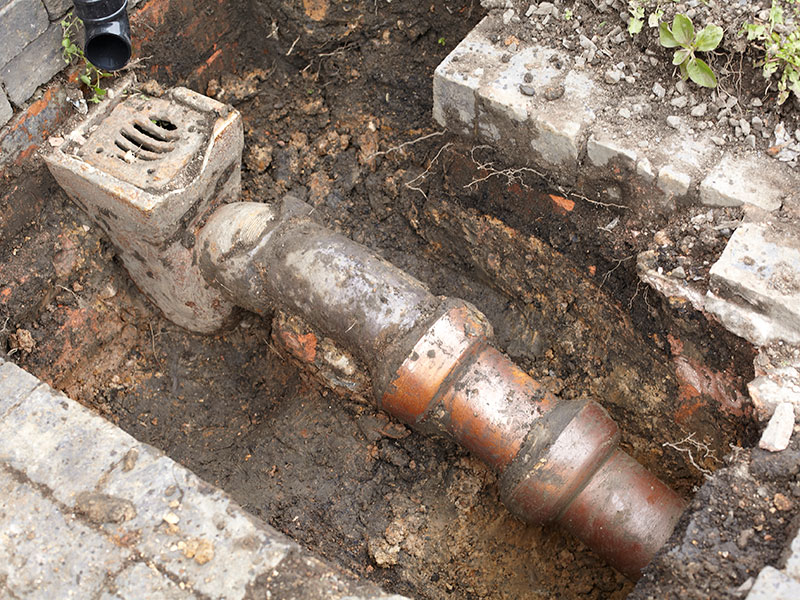 High Pressure Drain Clearance
Our water jetting drain cleaning services in Edinburgh do more than just clear the system of the blockage. Over time, other deposits build up in the drainage lining. This includes oils, fats, tissues and household waste such as coffee grounds. All the deposits build up to trap other potential blockages or to accumulate mass.
The high-pressure jet washing systems we use have multidirectional capacities that not only clear the blockage but also eradicate problematic deposits.
Although rods can be highly effective for certain jobs, many projects leave the technician working blind and there is no way of knowing if the removal of deeper blockages may have caused damage to the drainage system itself. Indications of damage only arise when further drainage issues occur in the future.
Our Edinburgh-based company firmly believes that water jetting is the safest and most non-destructive system to be found in the drain clearance sector.