We can provide a comprehensive report along with a CCTV drain survey on DVD of any defects or faults, plus a quotation for remedial works required that could be costly at a later. This will enable you to negotiate on the purchase price of the property.
Drains might be out of sight, but they should never be out of mind – particularly if you are buying a new home. More and more mortgage and insurance companies, chartered surveyors, and prospective house purchasers recognise the value of a pre-purchase drain survey.
At the very least, a survey will identify areas of the drainage system that may require some cleaning, maintenance or small repair work to prevent problems, such as blockages or foul smells.
At worst the survey might discover a serious drainage problem that would cost thousands of pounds to put right and unneeded disruption.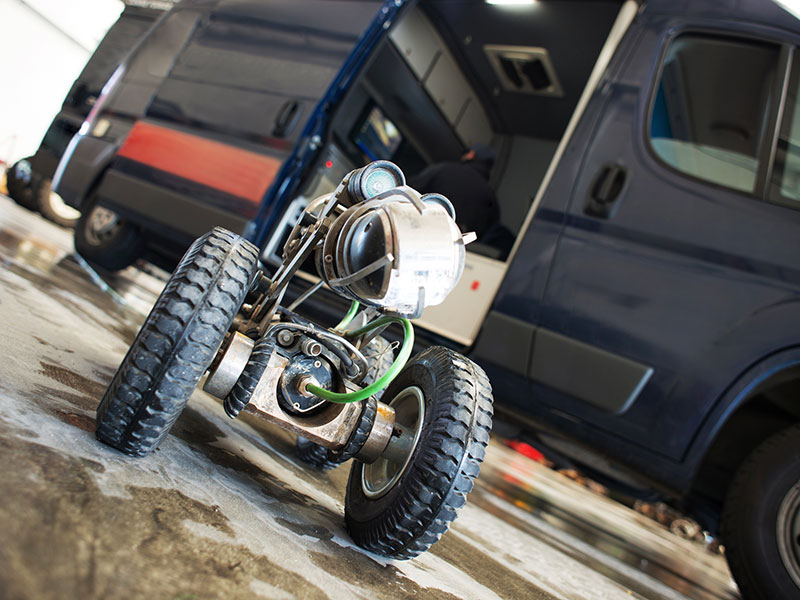 Sonar Drain Tracing
Need to find out where a drain goes? We have the answer. A module containing a transmitter is introduced into the pipe using rods. As the transmitter is pushed along the pipe, a hand held receiver then picks up the transmitted signal and pinpoints the position of the pipe. The equipment will function at depths up to 15 metres, dependant on underground conditions. The equipment does not function in metallic pipes.
This application will be of interest to construction companies developing sites with existing drainage. Sonar tracing used in conjunction with CCTV can positively identify the source, condition and route of existing drains. With this information, considerable amounts of money could be saved by using the existing drainage in preference to laying new pipes.
This process can save hours and, in some cases, days of endless digging and looking for hidden and hard to trace drains.